Siren is the newest addition to Hvala Hounds. She caught our eye from the moment we saw her. Thank you to Melanie Richards, Lythe Borzoi for breeding such a wonderful puppy and for letting her go!
---
Siren finished her championship at the Rochester KC under judge Barbara Dempsey Alderman!
I am pleased that many judges commented on how pretty she is.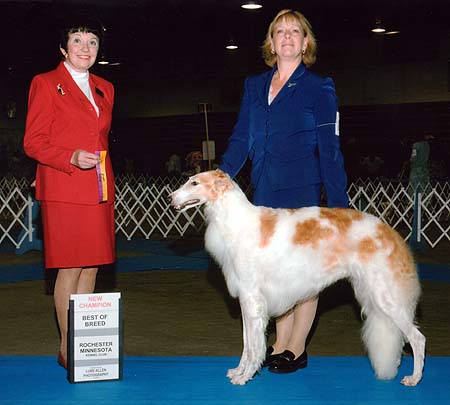 BOW (major broke!) for 2 points at the Cambridge KC under judge Jane Roppolo.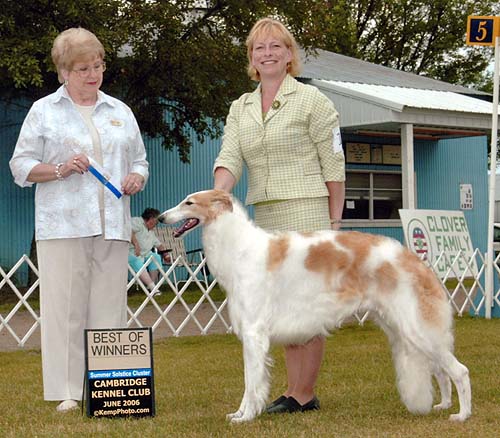 After taking time off to grow coat and fill out, Siren wins her second major under judge Helen Miller Fisher (no photo).
Siren then goes WB under renowned judge Robert Forsyth.
Siren now has 11 points, including both majors.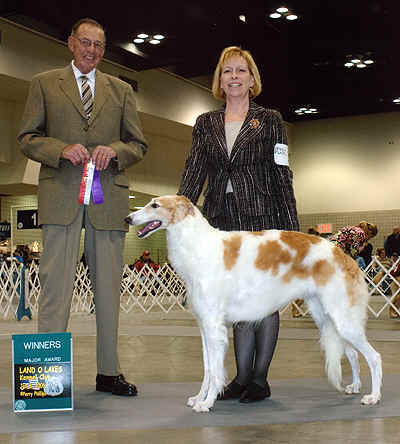 Siren does well at the BCOA National Specialty, placing 4th in both large sweeps and regular classes.
BCOA National Sweeps Judge: Carol Kubiak-Zamora, Phaedra Borzoi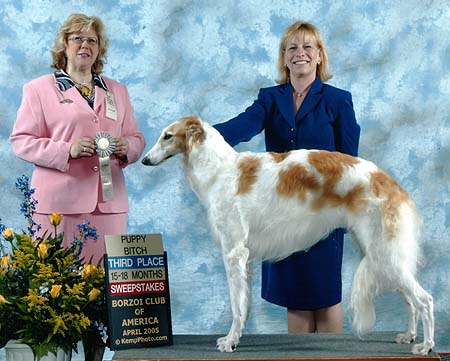 BCOA National Judge: Dr James Sillers - Seabury Borzoi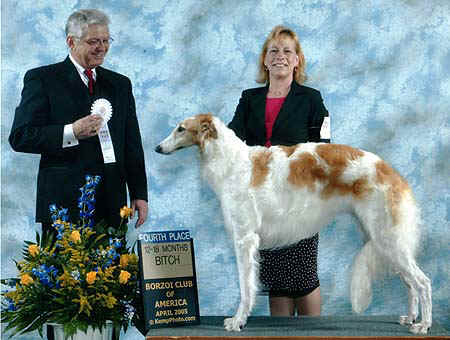 Siren takes BOS for a 3 point major over 3 Group placing Specials
at 11 months old ! Thank you Judge Dana Cline!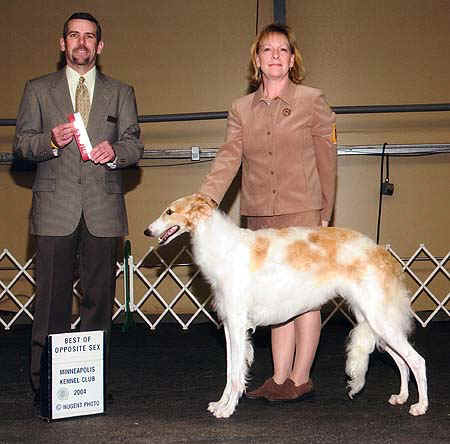 BOW at the Minneapolis KC show, 11/04 under Judge Loraine Boutwell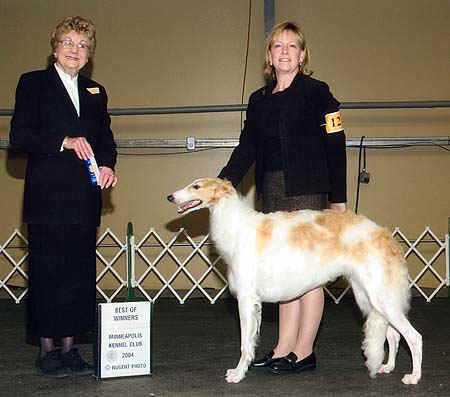 Siren was BOS in Sweepstakes under Whippet breeder Mary Ann Clark,
at the BCOA TSE with the Middleburg KC, 10/04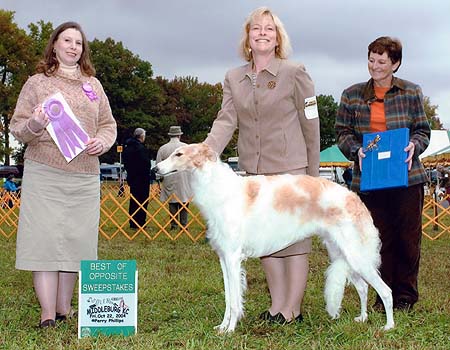 WB at the Wright County KC, 10/04 under judge Judy Webb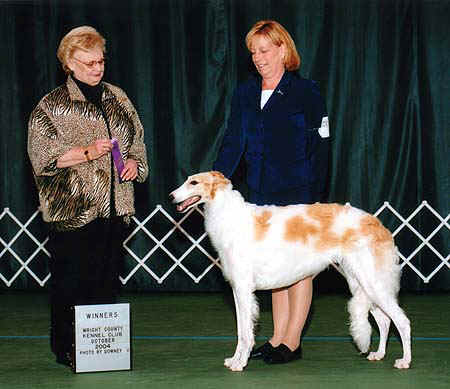 WB for her first point at the Wright County KC, 10/04 under
Judge Lawrence Terricone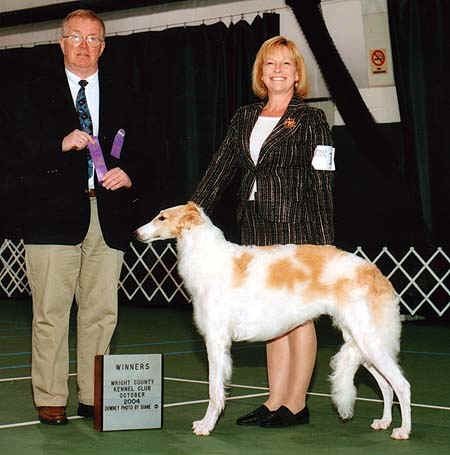 Siren took BOS in Sweepstakes under Borzoi breeder
Rebecca Peters-Campbell (Kinobi) at 7 months old,
at the Midwest Borzoi Club Specialty (her very first show!).
She also took 1st in her sweeps class and 1st in her 6-9 puppy class at the BCOA TSE that weekend.

All of this while still recovering from a fractured scapula!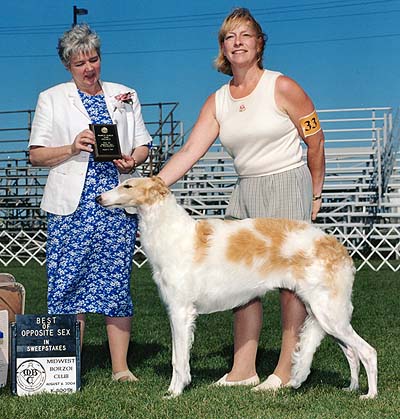 Siren at 16 weeks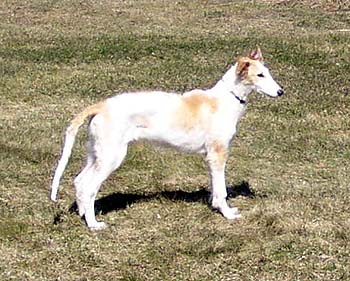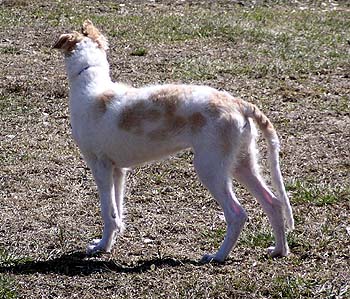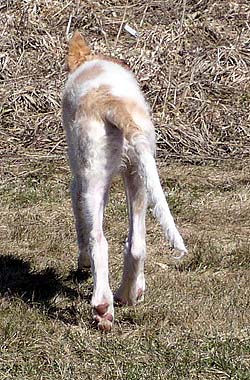 Siren at 14 weeks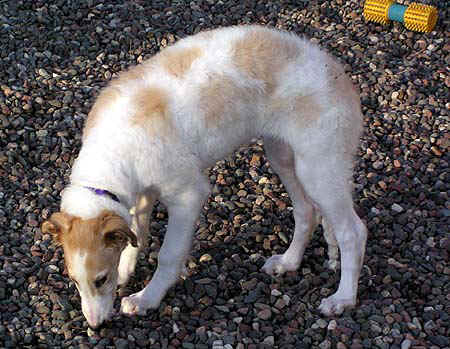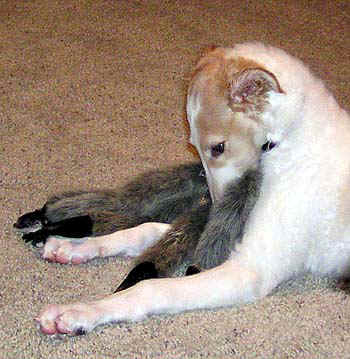 Siren at 12 weeks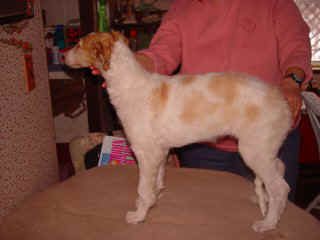 Siren at 6 weeks old