Kaley is our long awaited addition to Hvala Hounds. We have been waiting for just the right whippet to add to our household, ever since we lost Desi at almost 14 years old. Kaley waltzed right in and assumed the throne that has been empty for too long. Our thanks go to her breeder and co-owner Jennifer Beach-Buda who let us have one of her best!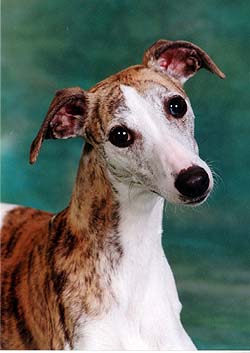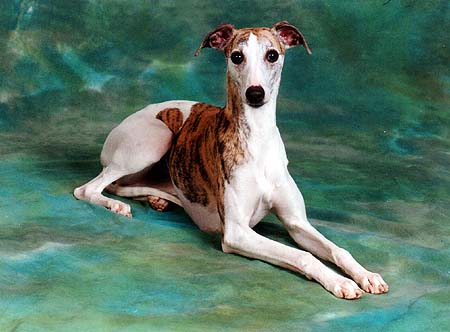 Kaley picked up a Group 2 and a Group 4 this weekend shown by her breeder, Jennifer Beach-Buda. Wahoo!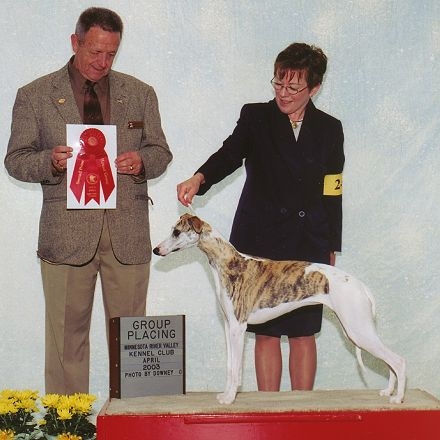 See how she grows!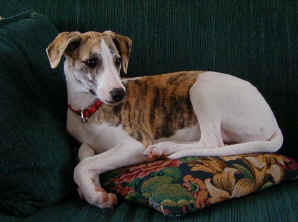 3 months
Headshot at 4 months old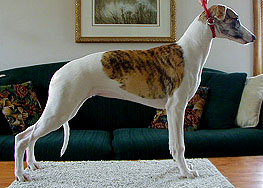 4 months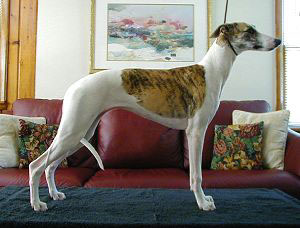 6 months old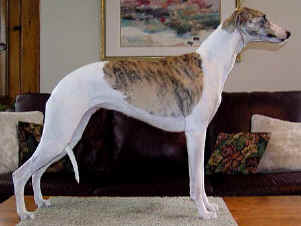 1 year old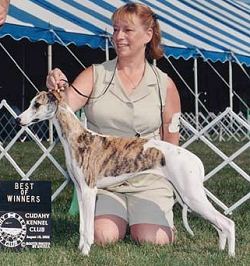 Kaley was BOW for 2 points at her first show!

Kaley finished her Championship in November 2003
with a 5 point major!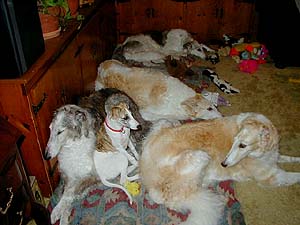 Kaley and the gang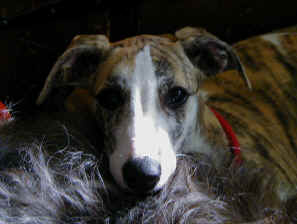 Using Asher as a pillow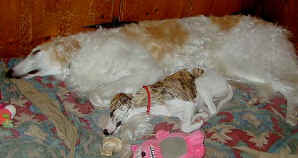 Best buddies!