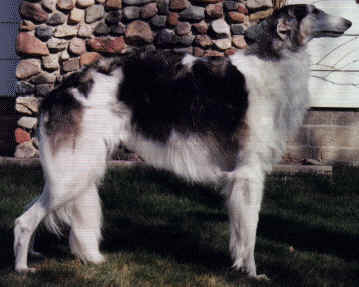 Kodak pictured at 18 months.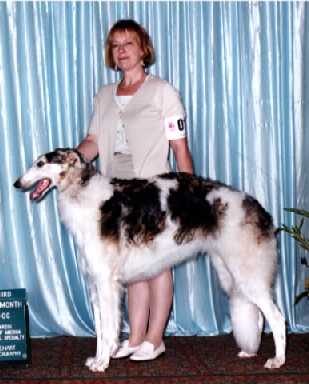 Kodak started out with a bang, placing first in the 6-9 Sweeps and Regular classes at the Midwest Borzoi Club Specialty and third in the 9-12 class at the Borzoi Club of America. He is a typey dog whose flashy coat and nice side movement are going to make him exciting to show when he matures.
Kodak has full dentition, dark pigment and a scissors bite. He is OFA cardiac and thyroid normal and CERF clear.
See him run!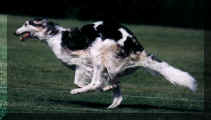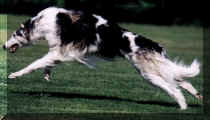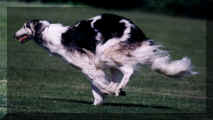 Just born! 3 weeks old 4 weeks old
8 weeks old 14 weeks old

6 months old
Click on thumbnails for a larger view!